Latest Positions at South African National Blood Service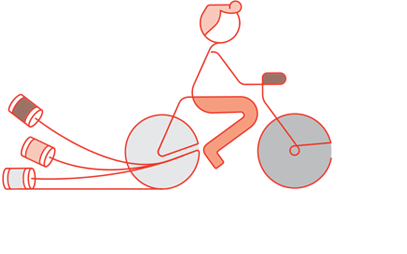 Didn't find a job you're looking for?

Register your CV regardless so that you can be found
by us when a suitable opportunity becomes available.


The South African National Blood Service (SANBS) is an independent non-profit organisation, and one of the leaders in the discipline of blood transfusion. SANBS operates in eight out of nine provinces in South Africa, excluding the Western Cape, which is serviced by the Western Cape Blood Services. It also provides crucial support to countries in the SADC region.
SANBS supplies over one million blood products annually and is rated among the top blood services in the world.  This pedigree comes, as a result of world-class testing and collection protocols which ensure that the blood which is transfused is always of top quality.
The blood is processed into its constituent components; red blood cells, plasma and platelets therefore in principle a single blood donation can save a minimum of three lives.
As the leaders in the discipline of blood transfusion in Africa, the SANBS is currently rated among the top blood services in the world. This pedigree comes, as a result of world-class testing and collection protocols which ensure that the blood which is transfused is always of top quality.
As an employer of choice, the SANBS boasts a large compliment of technical minds, many of whom are long-service employees. This speaks to the outstanding work culture that we offer which. The SANBS also promotes an ethos of life-long learning, offering staff the support they need to grow their knowledge and expertise – enabling us to create and retain superior employees. We offer fulfilling careers in various disciplines within the business.
therefore operate within a sound corporate governance framework in order to give all its stakeholders the assurance that the organisation is operated, managed and governed in a manner which is appropriate to a non-profit organisation.
The corporate governance landscape in South Africa has changed significantly during the past decade, as a result of corporate governance scandals in both the public and private domain. The result of these governance catastrophes was the publication of the Third King Report on Corporate Governance (King 3), in addition to the promulgation of the Companies Act of 2008.
When the 2001 King Report was issued, the SANBS Board recognised that various changes were required to the SANBS governance structure in order to comply with the report. These changes were implemented as appropriate. With the implementation of the King 3 Report and 2008 Companies Act, the SANBS Board must realise that corporate governance is a continuously evolving process. The Board, therefore, must be prepared to reassess its corporate governance framework on a regular basis, in order to take cognisance of changes to SANBS' internal and external environment, as this will be the only way of ensuring that SANBS remains sustainable into the future.
SANBS has now embarked upon a process to ensure that it complies with:
The requirements of the Companies Act 2008
The requirements of the King 3 report
All relevant legislation, and
Appropriate codes of good practice
The Board recognises that any processes implemented must be flexible to ensure that SANBS is able to respond swiftly and appropriately to the challenges of the health services sector.
Should you have tip-offs, please note that you may utilise the intranet https://www.tip-offs.com/ or 0800 20 40 75 or email sanbs@tip-offs.com.
We Expect in Our People
Integrity and honesty to guide their daily actions.

Due diligence and proficiency in all business activities.

Compliance to all legal and regulatory requirements.

Prohibition from soliciting or accepting anything of value including gifts, entertainment, or other favors from any supplier or other stakeholder of SANBS unless such acceptance is disclosed.

Acceptance of staff gifts only as a tool of trade and a celebration of a specific achievement.


We want Employees to ensure we are a Customer Focused Organization
Provide the highest standard of service to stakeholders and maintain a helpful and cooperative attitude towards them.

Respect and protect the privacy and confidentiality of our stakeholders, and not disclose any information about SANBS or our stakeholders unless such disclosure is compelled by law or regulatory authorities.


We Promote Transparency and Expect Employees to Manage Conflicts of Interest
Ensure that our personal interests do not conflict with our duties within SANBS.

Maintain factual and complete records to promote the highest degree of integrity.

Obtain the necessary approvals before publicly representing self or submitting work for publication.




We Want Employees to Protect & Manage SANBS's Assets
Employees are responsible for safeguarding SANBS physical assets and intellectual property, and must report any fraud or theft of such property immediately.


We Are an Equal Opportunity Employer and Promote Equality & Meritocracy
We treat all our employees, stakeholders, suppliers and others with respect and dignity and value their individual differences.

SANBS shall not tolerate any act of discrimination against any person on the basis of race, religion, colour, gender, age, marital status, national/ethnic origin, sexual orientation, citizenship or disability.


We Are Committed Towards Creating & Maintaining a Safe Work Place
SANBS has zero tolerance of any form of abuse against any employee or property.

SANBS fosters well-being and health of its employees and prohibits the use of illicit substances.

SANBS staff shall at all times obey all health and safety rules.


Observance of Code
It is the duty and responsibility of each employee to understand and adhere to the principles provided in this Code and any violation will be addressed
Mission
To reliably provide trusted blood products and services to all patients at a world class level of cost and quality while innovating new treatments to enhance human healthcare
Vision
To be a cornerstone of healthcare services in South Africa, through the gift of life.
Purpose
Trusted to save lives.
REGISTER YOUR CV
Do you require help with the registration process?
Our Support team is here to assist. Tel: 010 140 3099 Email:
sanbssupport@pnet.co.za